Younique Business Cards Coming Soon!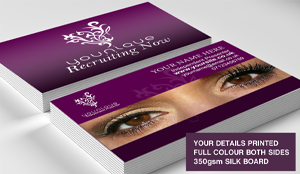 We gave in to the demand and now we are presently finishing off the designs for 4 different business cards that will be available in August.
All will be printed on quality 350gsm (NOT THIN) silk board, double sided (no other options) with your own Name/Website/Facebook/Phone details.
Cost:
£12 for 100
£15 for 250
£20 for 500
£30 for 1000
+ £2.00 postage